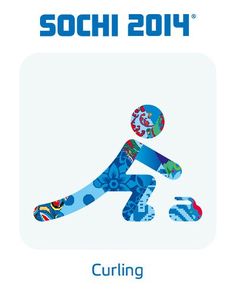 We are a day away from the official start of the 2014 Winter Olympics, and if you're reading this then the question on your mind is probably: "When is curling going to be broadcast?"
We've got the answers for you…get ready to set your DVRs!
First, you can visit the official NBC Olympics website to check your local listings: enter your ZIP code, select your TV provider and local NBC station to view upcoming events. You can further filter by sport in the right column (under "TV Viewer's Guide") by selecting 'curling' from the list.
You can also view this curling page on Wikipedia that lists all the upcoming curling events in a simple list: date, time, & channel. It also appears that it will keep track of the results as well.
Right now it looks like the first televised  event will be early Monday morning, February 10 (5–8 am, women's USA vs. Switzerland) on the USA Network. Check the above sites for the rest of the events.
If you're new to curling and wondering what the heck is going on as you're watching, check out our "What is curling?" post that will help clear up the basics of the game for you. And after you think "That looks like fun, I'd like to try that" come to one of our Learn to Curl events or join our club!