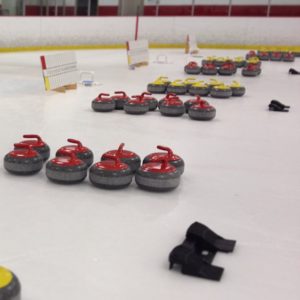 Winter appears to be (finally) over, but that doesn't mean we're done curling yet! SSCC is extending our ice time with a short spring season: five Friday nights between April 26 through May 31 (skipping May 24 for Memorial Day weekend).
The cost is $150 for the spring session — a $75 deposit by April 10 is required to guarantee a spot.
This is a great way for experienced curlers to keep going for a few more weeks and for newer curlers to try out a shorter season. We need at least 20 people to sign up. If you're interested, contact us as soon as possible so we can add you to the spring roster!