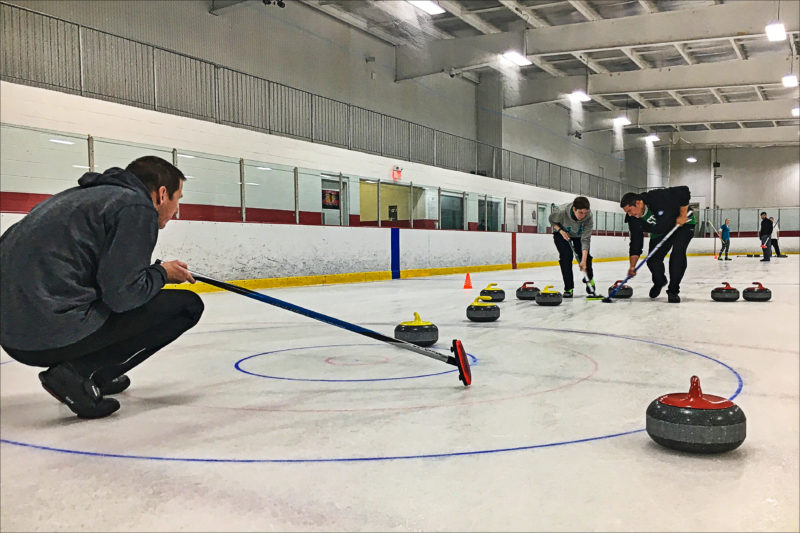 Get back on the ice at our "Return to Curl" session!
We've had hundreds of people come through the doors of the Bridgewater Ice Arena over the years and leave as (semi-)experienced curlers. For some people, trying curling was a bucket list item. For others, they were bitten by the curling bug and joined our club.
But there are still others who wanted to curl more but couldn't manage the time or financial commitment to join. If you're one of those people who have been wanting to curl again, now's your chance!
We're having an open sheet of curling on Sunday December 3. This is open to everyone who has participated in one of our Learn to Curls (as well as members of other curling clubs who just want another night on the ice). We'll do a quick refresher on delivery and sweeping, then get into a full game! Cost is $30 per person (ages 18 & up).
Interested?
If you're interested in participating, please contact us and we'll get you set up!
Join our Mailing List
If you'd like us to email you when we have another Learn to Curl, just join our mailing list. Want to join the South Shore Curling Club? add your name to our waiting list and we'll contact you!