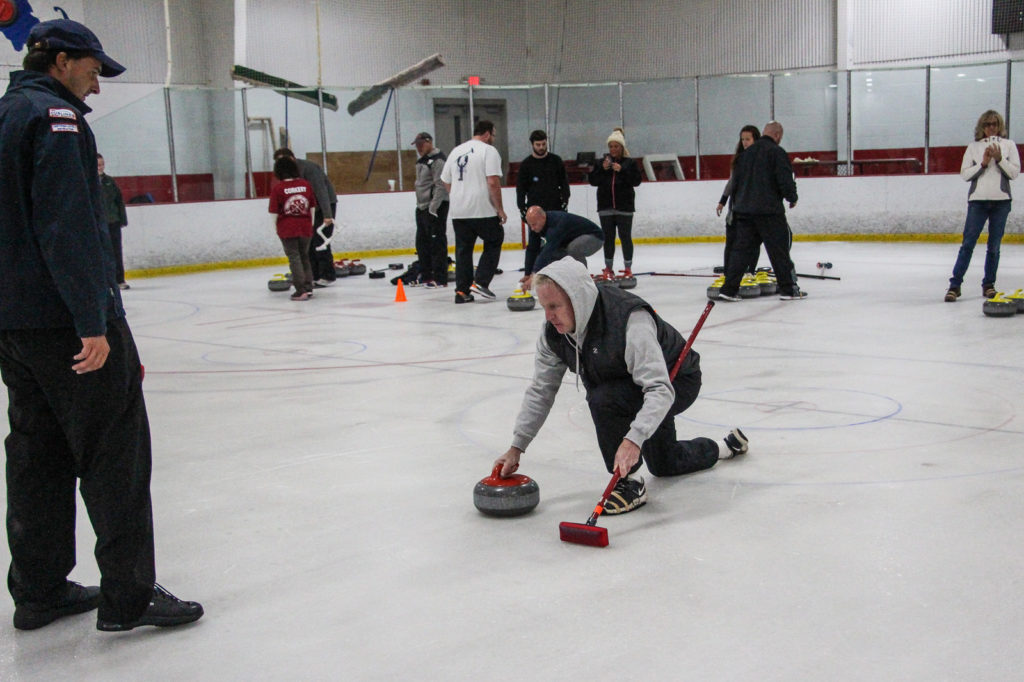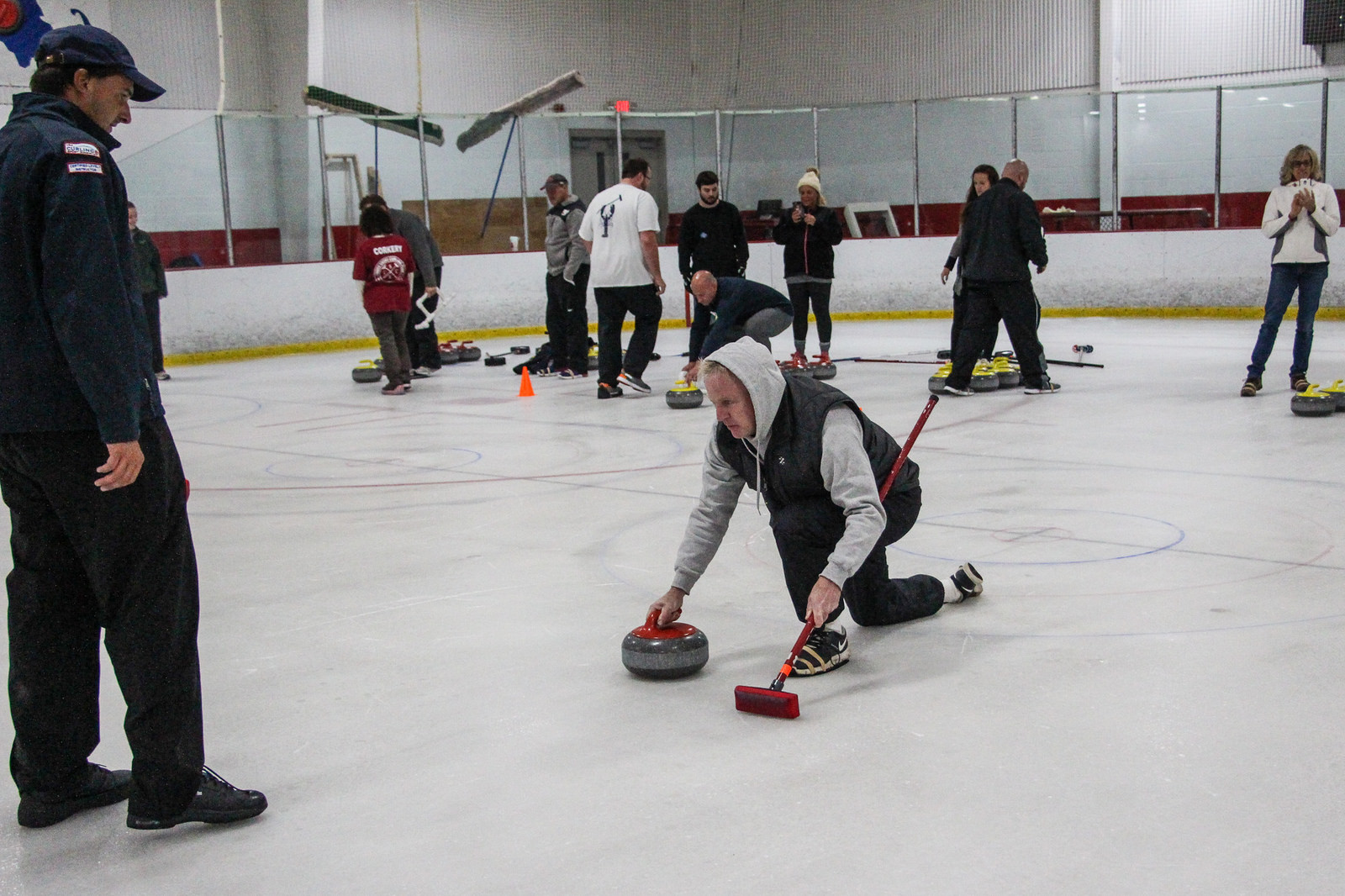 Try curling at our next Learn to Curl sessions!
The Winter Olympics start in a few months — jump on the curling bandwagon early and tell your friends "Yeah, I've done that." Or give the gift of curling — it's a unique gift for the winter sports lover or impossible-to-buy-for person on your list.
We have two Learn to Curl sessions coming in December that will be held at the Bridgewater Ice Arena (20 Bedford Park in Bridgewater, MA).
The session includes a video introduction and on-ice training, followed by a real game. No experience is necessary, and all equipment is provided. Wear soft-soled sneakers and a warm jacket, comfortable pants, and a sweater or sweatshirt (dressing in layers is a good idea) plus hat & gloves if you want. Cost is $40 per person (ages 18 & up).
Have any questions? Just ask us!
Sign Up Now!
Friday, December 29, 2017 from 8:40 to 10:50PM
Sorry, this event is sold out!
Join our Mailing List
If you'd like us to email you when we have another Learn to Curl, just join our mailing list.