Update: Our fundraiser has ended. Thank you to everyone who contributed!
---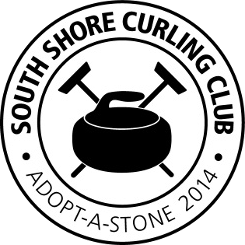 When our club was founded in 2010, we were loaned the eighty stones that we use to curl every week. Now the time has come to pay for those stones, and to do that we are asking for your help.
Curling stones are not cheap, and we have a lot of them. In order to keep our club going strong through this decade and beyond, we are asking all of our friends across the Internet to help us by "adopting" stones. (It's similar to a pet rock — but much better!)
Make a contribution, get a perk!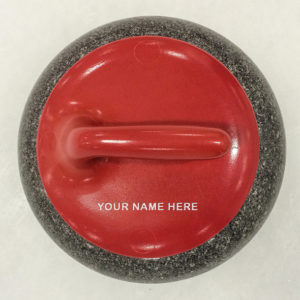 You can make a contribution on our Indiegogo page — any contribution is welcome and appreciated! At certain amounts, you'll receive perks for your contribution, which includes:
your very own engraved curling stone (well, we'll keep the stone so we can curl with it, but we'll send you a framed photo of your engraved stone) — you can also adopt them in pairs and full ends (that's 8 stones)
South Shore Curling Club mugs and sports bottles
SSCC tote bags
T-shirts and sweatshirts with our limited edition "Adopt-a-Stone 2014" logo

club jacket embroidered with the SSCC logo

and more…
Spread the word
If you can't contribute (or even if you can!) please help spread the word about our fundraiser. You can send people directly to our page at Indiegogo using this URL: igg.me/at/adoptastone
…or use these buttons to spread the word via Facebook, Twitter or email:
…or just send them to southshorecurling.com — the Adopt-a-Stone info is on the home page (as well as most other pages).
Thank you for your help!