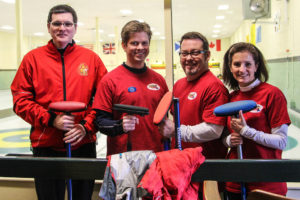 For a variety of reasons, the South Shore Curling Club sent only a single team to the Worcester Cup bonspiel at The Country Club in Brookline, MA, February 28–March 3, 2014. Team Blauvelt consisted of:
Gerrit Blauvelt (skip)
Kieran Chapman (vice)
Jamie Quinn (second)
Mary Beth Cordeiro (lead)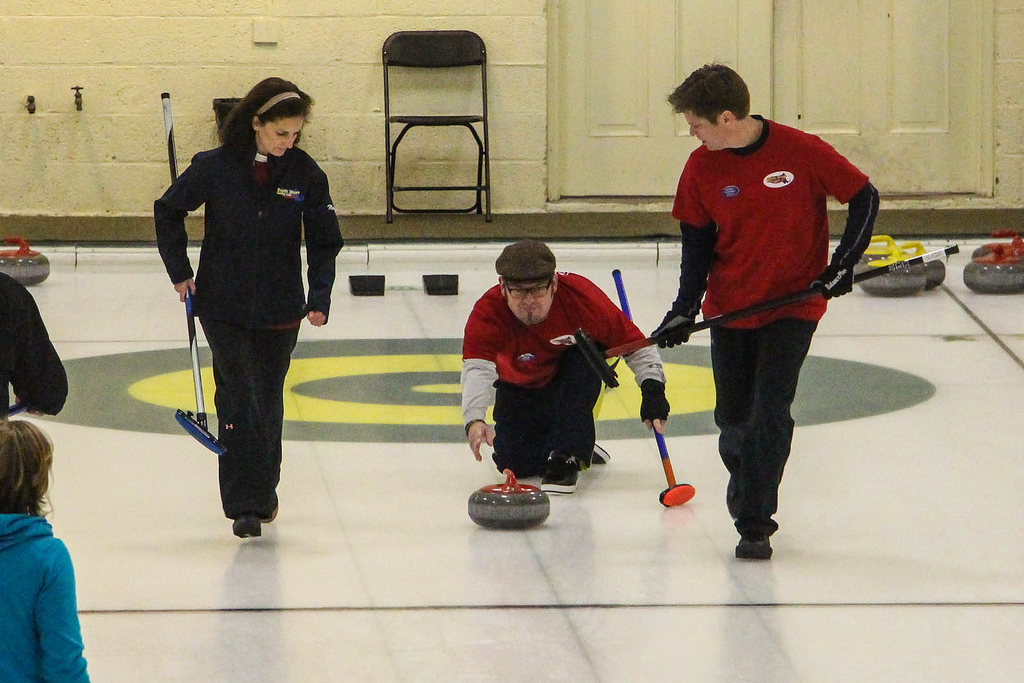 A win Friday night and a split on Saturday put SSCC one win away from playing for the Worcester Cup. Unfortunately, a loss to the Broomstones IV team sent the South Shore team playing for the Shrewsbury vs. Broomstones III instead.
With everyone watching (the other matches had already ended) and the score tied after 7 ends, Broomstones had three rocks in the house. But South Shore ended up victorious on the last shot of the game — a great bank shot by Gerrit — to win 9-8.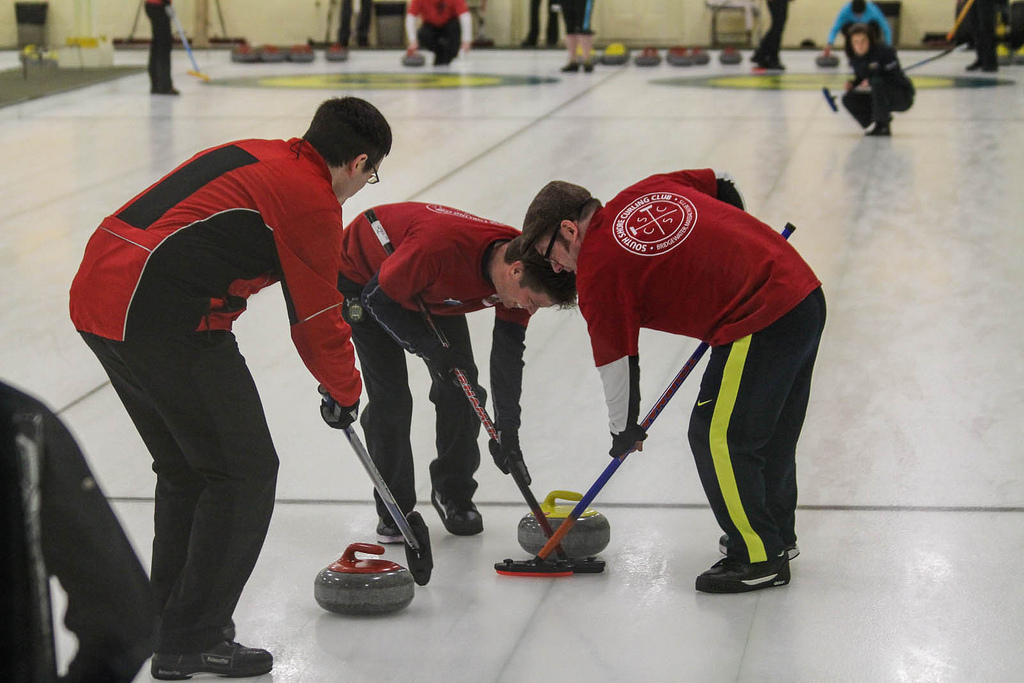 Thanks to TCC for hosting and to all the teams we played who made it a great weekend. All of our games were fun, and many were extremely close — in fact, the last three games all came down to the final shot!
You can view our photos from the 2014 Worcester Cup on Flickr, or see the slideshow below:
Thanks to Jill Chapman for shooting most of the photos!
And thanks to Karen Quinn for capturing the "opening ceremonies" of the finals — the bagpipe-led curler's parade: